Easy Ways to Support Us
Here are some easy ways you can support the MLS Foundation. Most of these programs will earn donations for the foundation at no additional cost to you!
AMAZON SMILE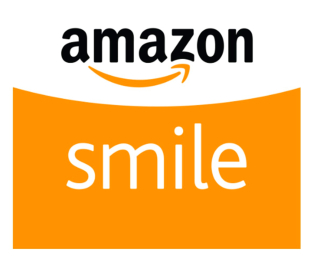 When using Amazon for online shopping, start with a smile and earn donations at no cost to you! Visit smile.amazon.com/ch/35-2159001 to participate.
Bstow
Bstow rounds up your spare change and sends it to the charity of your choice. Once you link your bank account and choose the MLS Foundation as your charity, the spare change is automatically rounded up after each purchase. Bstow works with over 18,000 banks and credit unions. You can also set a monthly limit on your spare change donations.
Commemorative Bricks
The MLS Foundation is lining the walkway from the gate to the bleacher area with specially engraved paving bricks. Consider a brick as a graduation or Christmas gift to someone special!
eBay Donations
We are a registered eBay seller. Click the button to see the items we currently have for sale. Do you have an item you would like to donate? Contact us!
If you sell on eBay you can use Giving Works to donate a percentage of your sale proceeds to the foundation. In return, sellers are rewarded with a fee credit based upon the percentage of your donation and other special Giving Works features to help you get more bids.
GoodSearch & GoodShop
When you make GoodSearch your default search engine, you earn a donation with every search. When you shop through GoodShop, you earn donations at over 1,300 participating stores. Search for Michigan Lutheran Seminary to add us as your preferred charity!
Lifetime earnings through GoodSearch/GoodShop: $5,134.16
Gumdrop
Gumdrop is a toolbar add-on for GoodShop. When you visit an online store, it finds the best coupon code and automatically adds it to your shopping cart! Whenever you make a purchase using Gumdrop, GoodShop donates to the MLS Foundation at no extra cost to you. It's simple and fast! Search for Michigan Lutheran Seminary to add us as your preferred charity!
Great Lakes Scrip
With the Scrip program you can order gift cards online or in person and earn donations for the MLS Foundation. If you enroll in PrestoPay, you can use the ScripNOW option to take advantage of electronic gift cards that are instantly delivered to your email, or the email address of your gift recipient. Consider using Scrip cards for all your regular shopping!
Contact us for our special enrollment code today!
Kroger Community Rewards
The Kroger Community Rewards program was designed to make raising funds for the MLS Foundation easy. Simply register our code – DI706 – and continue using your Kroger Plus card. You'll earn donations every time you shop at Kroger and scan your card.
NPH EXTRA Rewards
Northwestern Publishing House has an Extra Rewards program that donates 1% of your eligible purchases to the organization of your choice. Once you register your Extra Rewards number and choose your preferred organization, NPH will send a quarterly rebate check to that organization.
PayPal
You can make a gift through PayPal. Please note that it takes up to two months for us to be notified of a PayPal donation.
Thrivent Choice
Eligible Thrivent benefit members may receive a letter or email about Choice Dollars. Choice Dollars are based on qualifying insurance premiums, contract values, and Thrivent volunteer leadership. Choice Dollars can be designated to the MLS Foundation. Call 1-800-THRIVENT or contact the foundation office for more details.
Volunteer
We could always use more volunteers for our special events like the dinner & auction, homecoming tailgate party, 50th class reunion, and the golf outing. Contact our office for more information on current volunteer opportunities.